Feit Consulting
Thank you again for your support to one of our great sponsors, Feit Consulting! They are back for yet another week long sponsorship! We'll be highlighting their White Paper Series in a special section again this week. From
library rightsizing
and
operational audits
to
online resources audits
and
contract negotiations
, Feit can help you with your issues. Give them a call.
- o/|oo|\o -
Primer 34
Love it or hate it, Rule 34 changed in 2015 and continues to evolve. The Sedona Conference Working Group has issued a new primer on Rule 34. Read more and get your Primer at
eDiscovery Daily Blog
:
"Primed" to Learn About Rule 34 of the FRCP? Here's a New Primer from The Sedona Conference: eDiscovery Best Practices
- o/|oo|\o -
Honest Abe's Breach Letter
In the wake of resignation of
Equifax's CIO and CSO
, I thought it might be good to bring in an expert at honest communication. A. Lincoln didn't write this post breach letter, but he sure could have. Read more at
TAG cyber
:
An Honest Post-Breach Letter Template
- o/|oo|\o -
More Apple Love
Jeff Richardson continues his series of posts on what lawyers will love about the new iThings. This post focuses on the Apple Watch series 3. Jeff walks us through all that is new with the newest watch. Personally I can't get past the price tag. Read more at
iPhone J.D.
:
Why lawyers will love the Apple Watch Series 3
- o/|oo|\o -
Deep Learning 101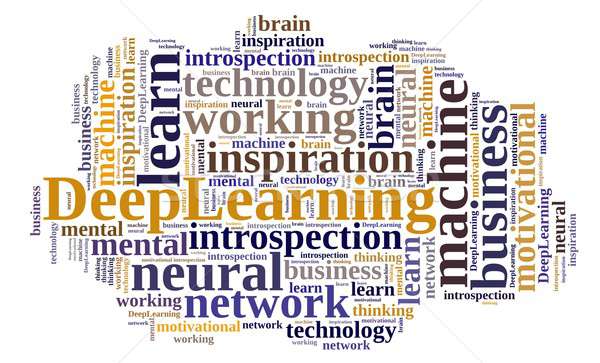 Weekender
editions have shown that posts like these are very popular with my readers. With the pun intended, "Deep learning" is a very deep subject. This tutorial, complete with diagrams, charts and cat photos is a really great approach to better understanding deep learning. Read more at
Data Science Central
:
Deep Learning Explained - in 4 Simple Facts
- o/|oo|\o -
Fighting Fake News!
Stephen Abram links to a post with good news for librarians. "Local lending institutions remain trusted sources of information while trust in the media has hit an all-time low." I know I trust little that I read today (unless I read it in the PinHawk!). Read more at
Stephen's Lighthouse
:
IN THE 'FAKE NEWS' ERA, AMERICANS INCREASINGLY VALUE LIBRARIES
- o/|oo|\o -
AI in action
Allstate Insurance welcomes Lia to the ranks of its corporate law department. Lia will be trained to "let Allstate employees find quick automated answers to straightforward questions they now regularly pose to the legal professionals in her law department." It's hard to tell from the written description whether the questions are practicing law or not. But it looks pretty close. Read more at
Legaltech news
:
Legal Know-It-All Robot 'Lia' Joins Allstate's In-House Ranks
- o/|oo|\o -
Jeffrey Brandt
, Editor
Connect with me on LinkedIn
Jeffrey Brandt
Follow me on Twitter
@jeffrey_brandt
Follow all the PinHawk highlights
@PinHawkHappens
Website:
PinHawk.com
| Blog:
PinHawkBlog.com
Welcome to the newest "pinions" this week
from New York!
There are other Pinhawk newsletters that your colleagues and coworkers may be interested in. Pass along the links to the
PinHawk Legal Administrator Daily
and
PinHawk Librarian News Digest