Feit Consulting
Thank you again for your support to one of our great sponsors, Feit Consulting! They have been off working on a redesigned
website
but are back yet again! We'll be highlighting their materials in a special section again this week. From
library rightsizing
and
operational audits
to
online resources audits
and
contract negotiations
, Feit can help you with your issues. Give them a call.
- o/|oo|\o -
Now Free!
A while back I was introduced to Slack by some colleagues who were looking for a way to communicate and collaborate better. Now I've got about eight different Slack groups that I belong too. More groups has not made me more of a fan. Slack is OK, but has some serious issues. I am hoping some of those groups move to Teams now that Microsoft is offering it up for free. Read more at
silicon
:
Microsoft Offers Free Version Of Teams Chat App
- o/|oo|\o -
Three Times As Likely
Why read this post? "With users being three times more likely to click on a suspicious link on their mobile device, along with over half of mobile users tapping on a phishing URL, mobile phishing is a bigger problem than you think." That's why. Read more at
Security Awareness Training Blog
:
New Report: Mobile Phishing on the Rise
- o/|oo|\o -
Legal Battle Royale
The newest battle in the war between Lexis and West would seem to revolve around artificial intelligence - it's Lexis Analytics versus Westlaw Edge. Richard Tromans would seem to contend that this is a battle royale with Gavelytics, Casetext, ROSS Intelligence and others as well. Is it? Is it really? It kind of strikes me as one of those old wrestling battle royales with Andre the Giant. (Except I guess for this analogy there would have to be two Andres.) As lopsided as it may be now, the battles will continue. Read more at:
Artificial Lawyer
:
Lexis Analytics + What The AI-Driven Research War Means
- o/|oo|\o -
Embracing and Driving Change
Litera Microsystems is proud to announce that nominations for the first annual Changing Lawyer Awards are open. They want to recognize individuals, firms, and companies in the legal industry for their role in embracing and driving change. As a long term agent of change, I have been asked to help judge the nominations and I am honored to do so.
Avaneesh Marwaha, CEO of Litera Microsystems, says, "The Changing Lawyer Awards is our way of recognizing those individuals and organizations that are shaping the industry of the future." What a great way to celebrating excellence in legal innovation!
The deadline for nominations is Friday, July 27!
Read more and nominate change agents
here
.
- o/|oo|\o -
Survey & Charity
Exterro is working on their 3rd Annual Law Firm Benchmarking Survey, where they "examine the state of law firm project management and e-discovery," and that's good news for Red Cross, Make a Wish, or Stand up to Cancer! Why is that? Because in return for the 5-10 minutes you spend completing the survey, Exterro will donate $20 to a charity (your choice) on your behalf! When the last time that a survey, with valuable information you'd want to see anyway, also netted money to a great charity? Fill out the survey
here
!
- o/|oo|\o -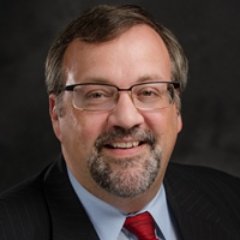 Jeffrey Brandt
, Editor
Connect with me on LinkedIn
Jeffrey Brandt
Follow me on Twitter
@jeffrey_brandt
Follow all the PinHawk highlights
@PinHawkHappens
Website:
PinHawk.com
| Blog:
PinHawkBlog.com
Affiliations:
Founding Circle, Association of Legal Technologists (ALT)
Program Co-Chair, ILTA LegalSEC
Track Chair, The Legal AI Forum
Save the date! September 18-19th London, England
Still waiting to welcome new "pinions" this week!
There are other Pinhawk newsletters that your colleagues and coworkers may be interested in. Pass along the links to the
PinHawk Legal Administrator Daily
and
PinHawk Librarian News Digest