Congratulations Legal IT Today!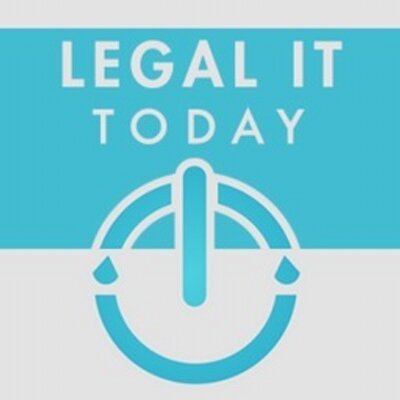 We are entering into week three of the five year anniversary celebration and sponsorship of
Legal IT Today's
. Congratulations to owner Rob Ameerun and editor, Jonathan Watson! This month
Legal IT Today
is not only celebrating its anniversary with the launch of a newly designed
website
but with a fresh new look of the magazine as well!
Anniversary edition #21
is now available for free download.
Legal IT Today
is a great publication and at PinHawk we're proud to partner with them!
Note: I have been a
Legal IT Professionals
columnist and have small role managing "The Verdict" in the
Legal IT Today
publication.
- o/|oo|\o -
Making the points
I do a lot of PowerPoint presentations. There are lots of bullet points in them. I facilitate my share of group meetings. We usually have a white board of some sort with lots of bullet points. So I read the title of Nick Milton's post this morning with some trepidation. Nick's point is more to the latter then the former, making the point, "However when a good discussion gets going, there is no way that you can write bullet points quickly enough, and in enough detail, to capture the details, the subtleties and the context of what is being discussed. And most importantly, bullet points don't capture the stories, and we learn best from stories." It is time for me to use that recording app on my phone in a new way. Read more at
Knoco stories
:
How bullet points kill knowledge.
- o/|oo|\o -
Irresistible Phish
Social and safety beat politics and news by a wide margin according to this post. So whether you're looking to educate through awareness or for some new topic to phish your employees on, this is a great post. Read more at
HELPNETSECURITY
:
Certain types of content make for irresistible phishes
- o/|oo|\o -
Holy Stipend Batman!
I admit it. I'm jelly. $2000, renewable every three years and $50/month phone bill reimbursement for data independent of the tech stipend. Simpson Thacher is making the rest of us look bad. Read more at
Above The law
:
Biglaw Firm Blows Competition Out Of The Water With Tech Spending Stipend For Associates
- o/|oo|\o -
The ties that BIND
Are you running BIND? The Internet Systems Consortium and Department of Homeland Security would like a word with you - several words actually. Go read the CVEs (Common Vulnerabilities and Exposures) and see if you need to make some changes. Read more at
DARKReading
:
New BIND Vulnerabilities Threaten DNS Availability
- o/|oo|\o -
LegalSEC Summit 2018 Learning Pathways
This year's summit will be different. We're offering customized pathways of leaning for three audiences: Dedicated Security Professionals, IT Leaders (with modest resources) and Senior Management in large Firms. Check out the paths and speakers
by searching the sessions and downloading the overview here!
!
- o/|oo|\o -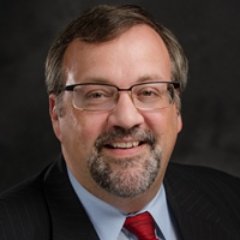 Jeffrey Brandt
, Editor
Connect with me on LinkedIn
Jeffrey Brandt
Follow me on Twitter
@jeffrey_brandt
Follow all the PinHawk highlights
@PinHawkHappens
Website:
PinHawk.com
| Blog:
PinHawkBlog.com
Affiliations:
Founding Circle, Association of Legal Technologists (ALT)
Program Co-Chair, ILTA LegalSEC
Save the date! June 12-13 Crystal Gateway Marriott, Arlington, VA
Track Chair, The Legal AI Forum
Save the date! September 18-19th London, England
Welcome to the newest "pinions" this week from
parts unknown!
There are other Pinhawk newsletters that your colleagues and coworkers may be interested in. Pass along the links to the
PinHawk Legal Administrator Daily
and
PinHawk Librarian News Digest