What if in-house counsel send files to their personal emails? The following quote comes from a marketing piece, but it got me thinking about how likely it is that in-house counsel email their personal accounts with company information. 'According to this survey by Elastica, in which 100 million shared files on the leading public cloud applications were analyzed, the results of sharing sensitive and personal data are eye-opening. The survey showed that individuals are sharing high rates of sensitive and personal data across file-sharing applications intentionally and unintentionally. According to the survey, the average employee stores over 2,000 files in the cloud.' Click here for the full text from BoardEffect.
Changing people is harder than changing software. Technology - software applications - get all the publicity because that is what many vendors sell and many consultants thrive on, but changing the behavior of lawyers presents the tougher challenge. As one speaker put it at a recent conference, 'technology is an element of this change, but ultimately the changes to human processes is where the biggest impact is felt.' Click here for the full text of the Legal Executive Institute's 2019 Emerging Legal Technology Forum.
Change management needs to start simply. Another good pointer for getting lawyers to use a new system or software application: 'Get people to start using the platform in the simplest way possible and wait to turn on all the lights and buzzers.' Click here for the full text about changing behavior, from Elevate.
Another report on in-house compensation For the most part, general counsel are constrained by the corporate HR rules about base and bonus amounts. Still, in-house lawyers want to have a sense of comparable compensation levels. Here is some data. Click here for the full text about Barker Gilmore's compensation report.
Another prediction of the demise of 'mid-size' firms. I don't agree with this prognostication. 'Rather than its current pyramid structure, with a small number of large firms at the top, a fat middle, and a base of hundreds of small to midsize firms, I think five years out we'll see more of a barbell industry structure. We'll be closer to a handful of firms with 20-30% of market share at the top, as they follow client panel consolidation to serve them globally. Midsize firms will likely dwindle in number, and many small, specialized firms will target specific geographies or niche areas of the law and still prosper.' Conflicts of interest, the match of mid-sized companies to mid-sized firms, the fluid and market-specific label of mid-size, and other factors lead me to believe that the distribution of law firms by number of lawyers will remain quite similar. Later another comment caught by eye: 'Right now, over 1,500 legal tech companies are playing whack-a-mole. They're solving a specific pain point or use case in a compelling manner, which is good and natural at this point in the disruptive cycle.' Wow! Quite a number. Click here for the full text of the interview of Maya Markovich. .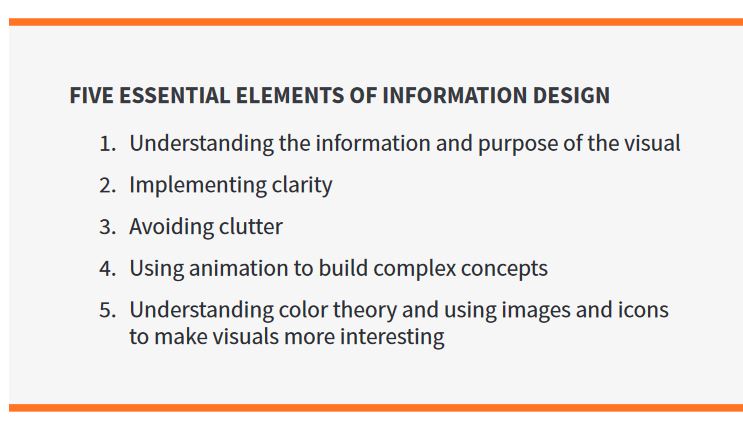 Fundamentals of good data viz. This article describes the power of visualizing information, a skill that most lawyers have never developed. At the end the authors summarize several crucial elements of how you effectively design plots, graphs, tables or other visual methods. Click here for the full text from Doar.
Interview observations on law department issues. Here is another set of observations about law departments and general counsel, based on interviews. Not a quantitative survey, but a solid qualitative perspective. Click here for the full text from FTI and Relativity.
Work on emotional intelligence like on CLE. For successful in-house lawyers, sheer intellectual firepower or legal knowledge may be the less important ability. Emotional intelligence may trump it when you only have one client. 'EI comprises self-awareness, regulation of one's own emotions, and the ability to be aware of the emotions of others and how they impact effective relationship-building or conflict resolution, it is important for lawyers to understand how their own stress can impact not only their own performance but also interfere with client interactions.' Click here for the full text about Drinker Biddle's initiative.