Banner and Side Ads
Advertising in Newsletters
This sample newsletter demonstrates the advertising options available through PinHawk newsletters.
Our publications support most formats which display properly on the variety of email clients that are used to read our newsletters. We prefer either .jpg or .gif files - which can be animated. We do not support flash animations. The size of the image file should be kept under 40K. The physical dimensions are shown in the example image below.
Due to newsletter responsive design, horizontal banners will switch to vertical format on mobile devices.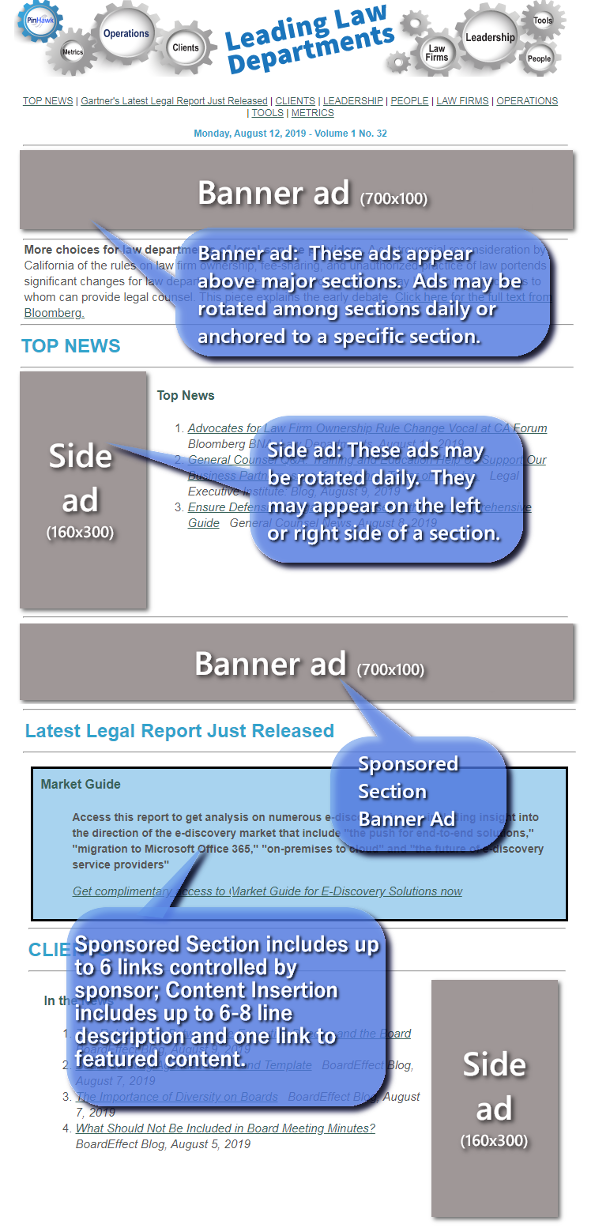 Advertising in our legacy format Newsletters
Our legacy format newsletters include NYC Real Estate, Hedge Fund, Economics Research and News, and other popular PinHawk daily emails. Advertising options for PinHawk legacy newsletters are shown here...