Own A Section
Sponsor a newsletter section.
Section Sponsorship
Your organization can sponsor a newsletter section with up to 6 links. You control the links and the associated texts. The links can be repeated daily or changed as you like.
Your banner ad will appear directly above the section. The editorís daily narrative will promote your content.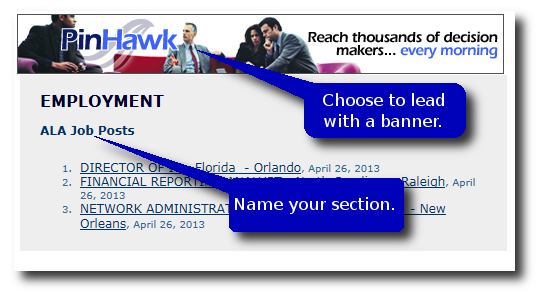 Sponsor Example
Hereís a sponsored section as it appears in a PinHawk newsletter. It includes an acknowledgement in our editor's narrative, and a banner ad as well as the sponsored section.